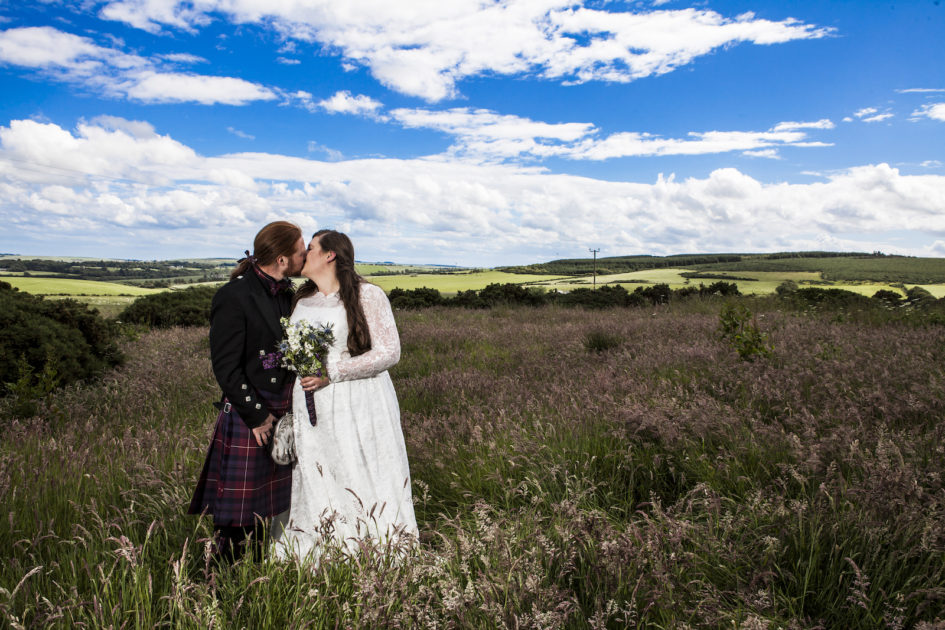 On the 25th June 2017 Laura and I got married. That date marked ten years together and seemed like a nice and symbolic day for us to tie the knot.
Neither of us wanted a huge and elaborate or expensive wedding, and had always agreed when we did finally get married that it would probably be outdoors. Well that's what we did! We got married at a stone circle surrounded by our friends and family.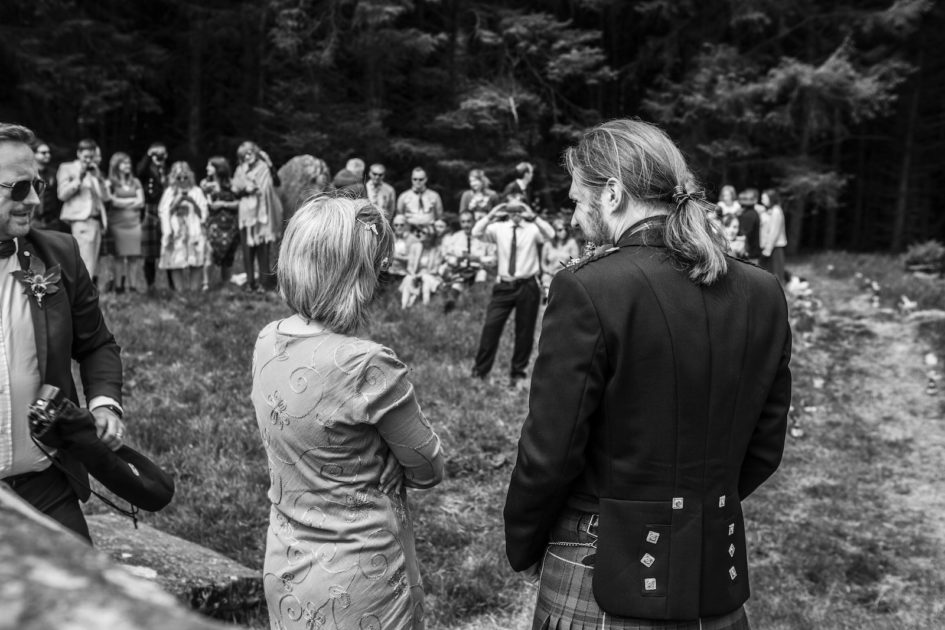 If you want to know how we decided to get married and who popped the question you can read the post I put last year "We're Getting Married".
The lead up to the big day was a combination of running around to pick up dresses, kilts, beer, and paperwork. The thing we were most nervous about though was the weather. We had a marquee put up the garden of Laura's parents house, so the reception was covered; the circle on the other hand was more of a concern.
Getting ready on the day things went mostly without a hitch (aside from an incident with a hair dryer).
My family, groomsmen, and I made our way to the stone circle a couple of hours before Laura was due to arrive, to get everything setup and ready.
The celebrant had arrived, the photographer (thank you Heather and Will) was there, the weather was improving, and the piper was piping (something we'd organised as a surprise for Laura). There were other little moments of panic (loss of paperwork, access problems for people with mobility issues), but they were soon resolved.
Everyone made their way to the circle to await Laura, her parents, and the bridesmaids. I can remember standing at the huge recumbent stone, my groomsmen behind me, the celebrant next to me, waiting for the the piper to signal that they were on their way in.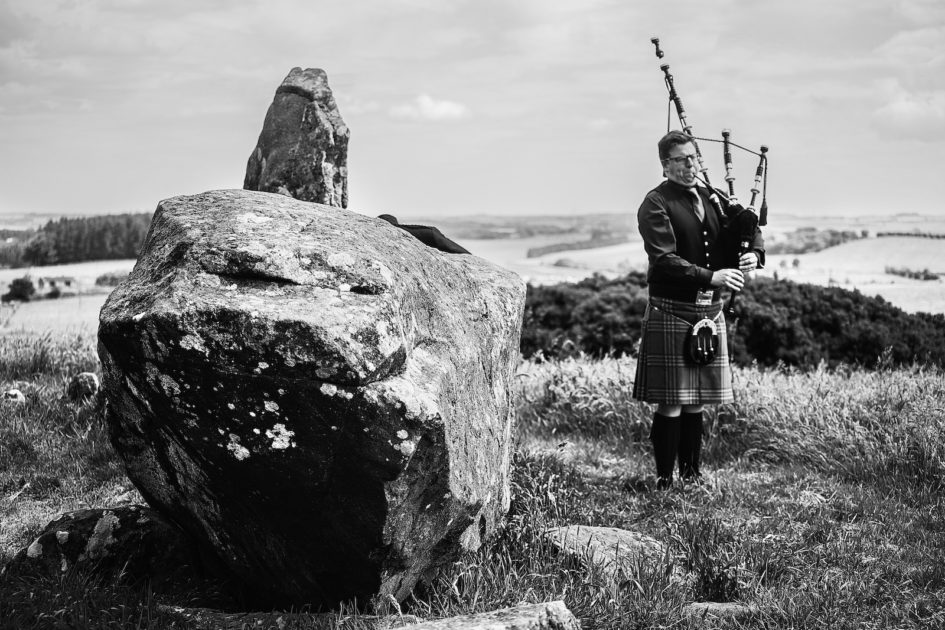 Through the trees the sound of The Skye Boat Song filled the air. Slowly Laura and her Dad walked along our makeshift aisle (a slightly shorted section of grass lined with flowers). Laura was smiling her radiant smile, and her Dad was leading her down with a tear in his eye.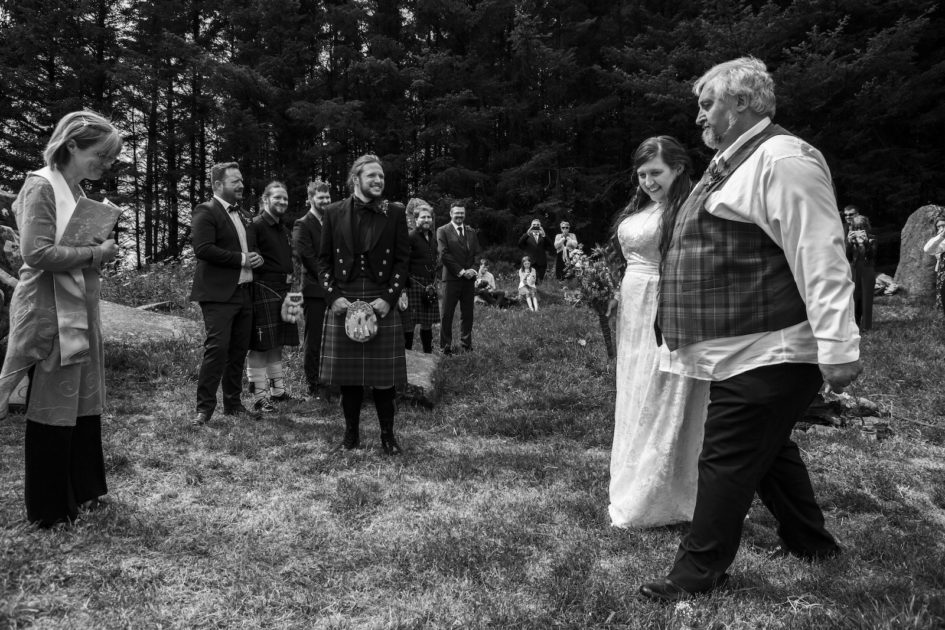 I think I was grinning like and idiot at this point (as the photos clearly show), and couldn't have been happier.
We stood opposite each other, muttering words of encouragement across the grass. Before I knew it we were at the vows. We'd chosen them because they meant the most to us, and promised of loving each other when we remembered who we were, and even when we didn't. At this point I lost it and started to get pretty choked up. Laura by contrast was holding it together like a pro, waiting patiently as I struggled to read through the words (why did we choose such long vows?).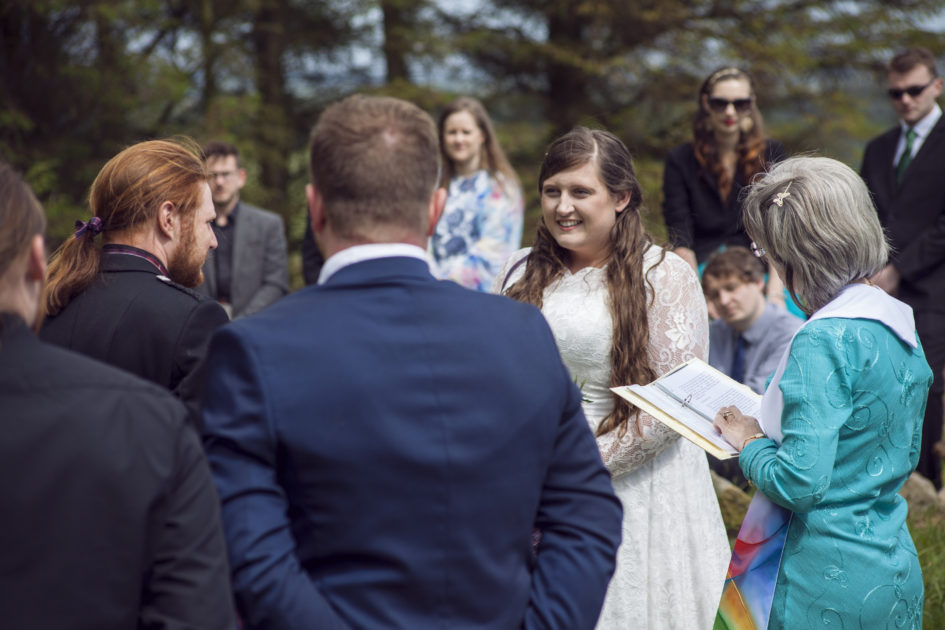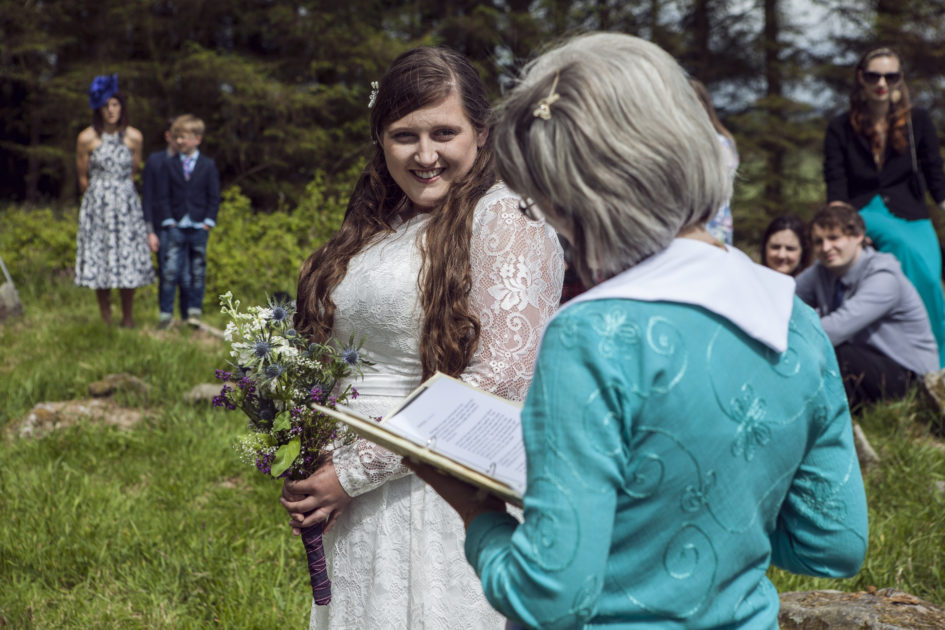 We'd decided we wanted to do a hand fasting during the ceremony. Effectively tying a ribbon around our interlocked hands as a symbol of our commitment to each other. We literally tied the knot.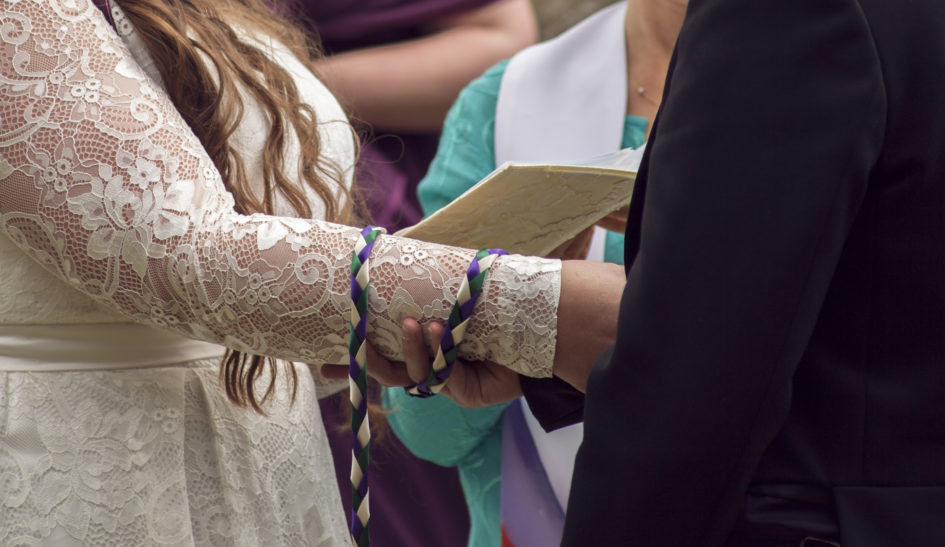 We signed the papers and that was it, all done, everything was official. The actual ceremony seemed to be over so quickly, but I have so many memories of wonderful moments that happened in that brief 30 minutes or so.
When Laura was a young girl she had promised her Nonno (Grandfather) that she would keep her name if she got married, and so I had agreed to take her name. After some paperwork magic, I'm now Ian Nebbiolo!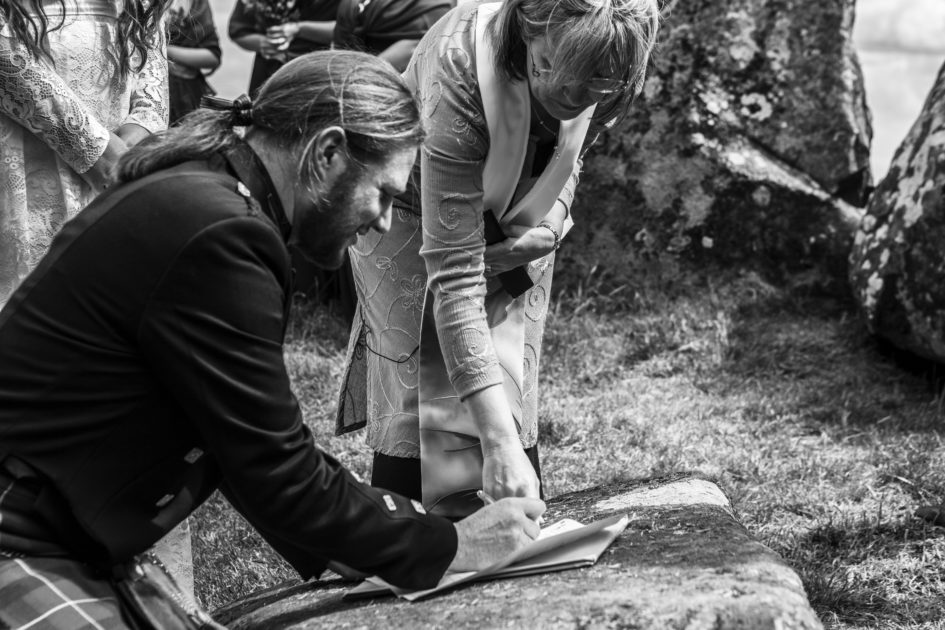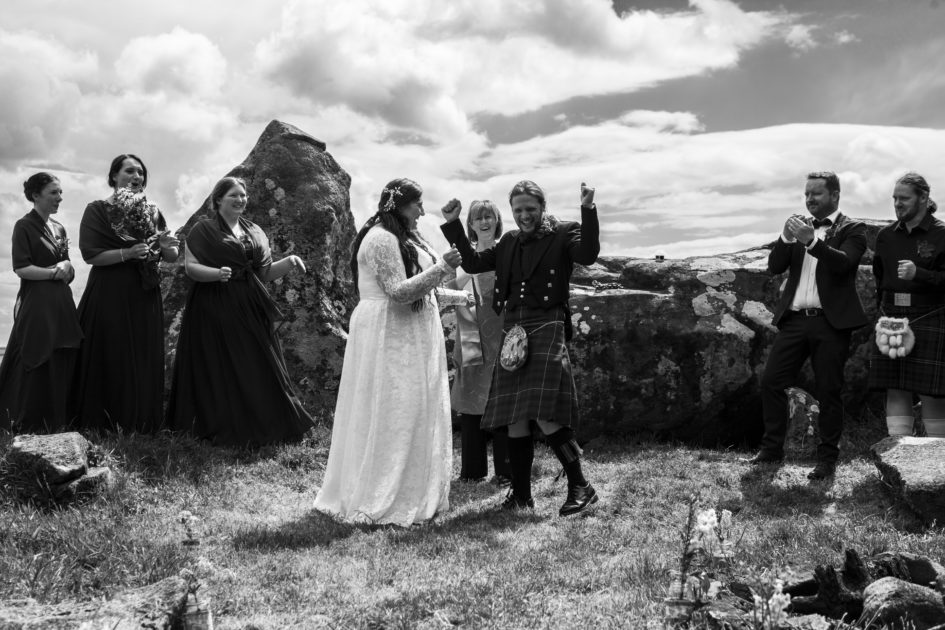 Though it was over an hour to drive to the reception we kept things simple. We put up a reasonably sized marquee in Laura's parents back garden, and used that to keep all of the food, seating (thank you Balmedie Scouts), etc dry in case of rain.
We had a simple buffet with lots of food made by us, a ton of pasta (thank you Eve), a hog roast, and lots of extras provided by our guests. Laura made the wedding cakes, and with the help of my little sister they made 150 cup cakes too.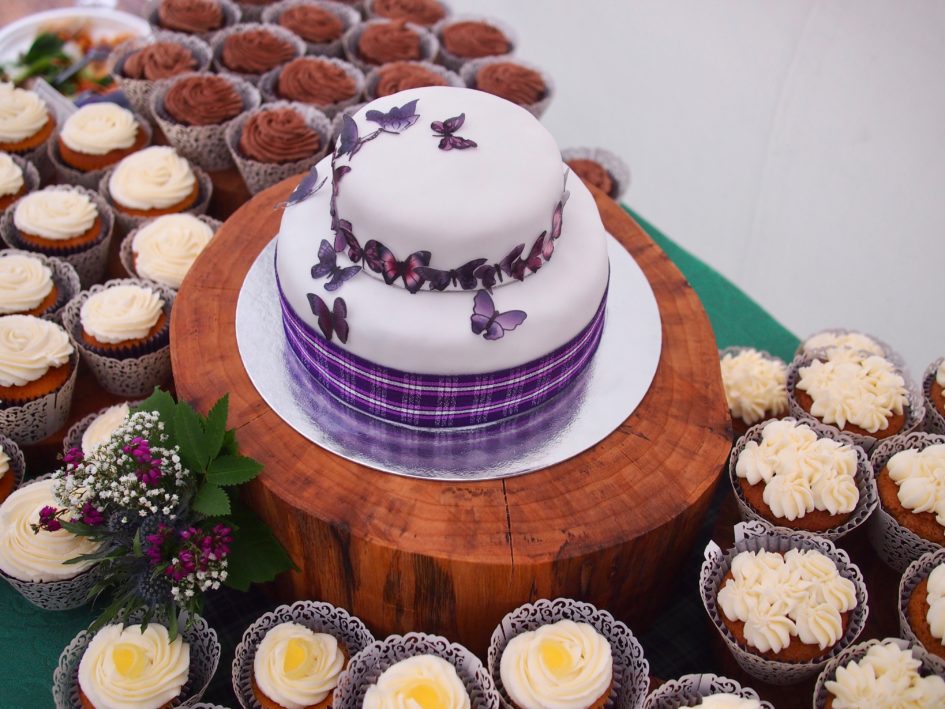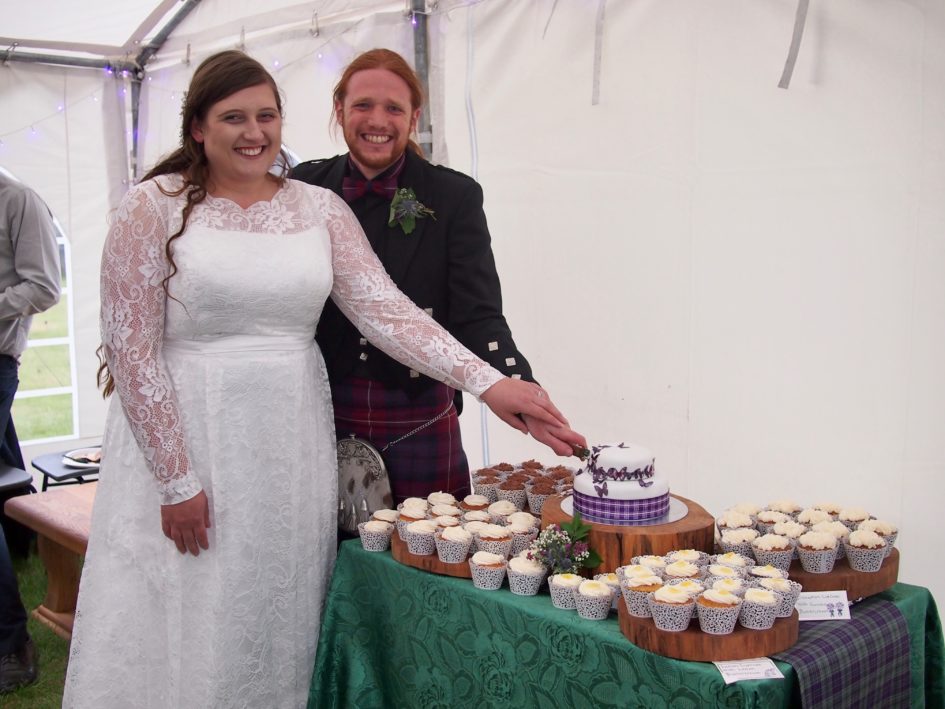 We had a couple of casks of beer thanks to Cromarty Brewing Co, a fire pit surrounded by a stone circle, and S'mores to cook around them.

The weather stayed warm and sunny, until about 1am, when the last few people awake were kept warm and dry by the roaring fire of pallets (thank you Macallan distillery).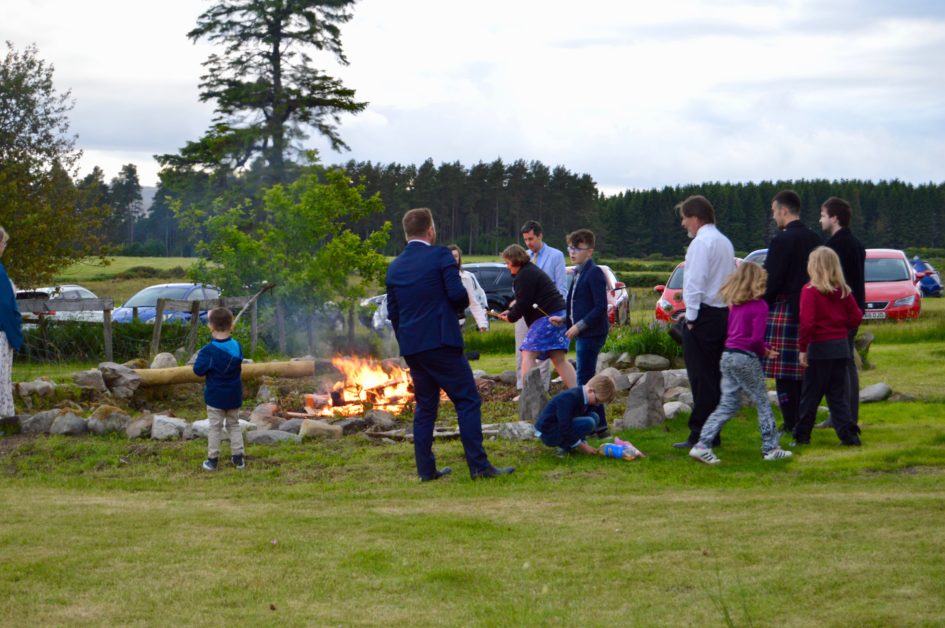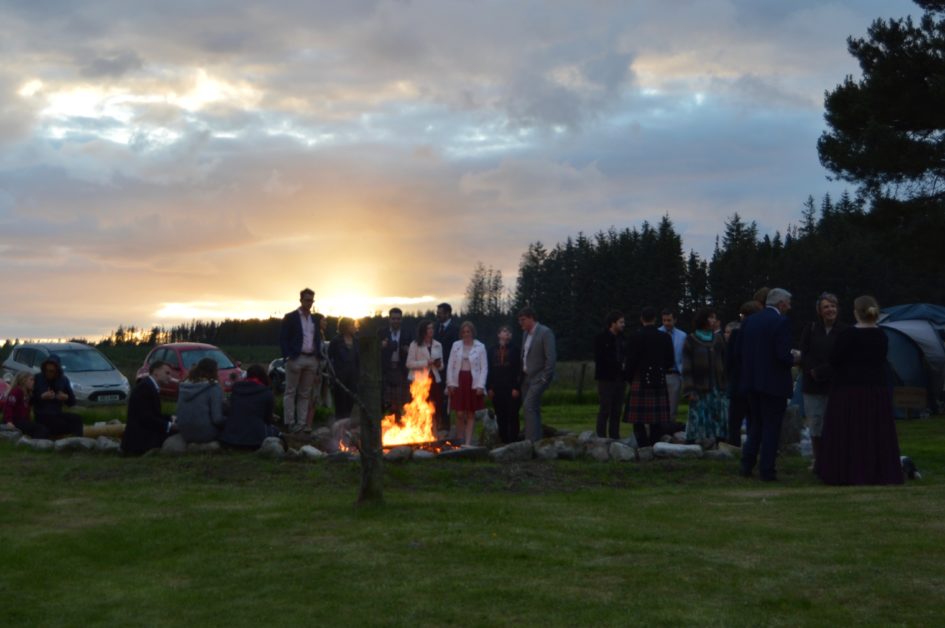 We couldn't have asked for a more wonderful day. Thanks to all of our guests, and all of the people who helped make the day possible!