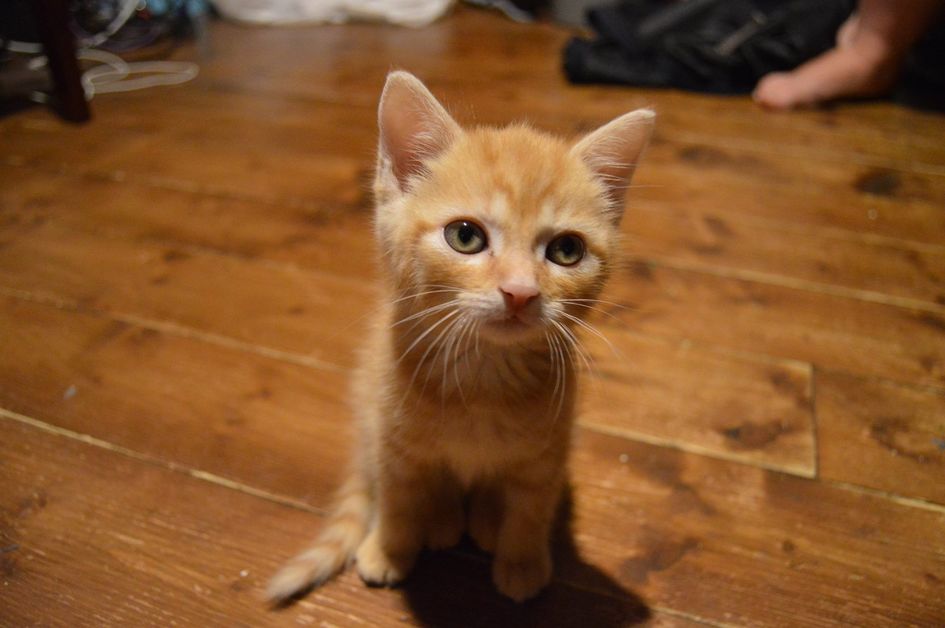 Meet Groot, our new little kitten. When we went on holiday we expected to bring home a few souvenirs, but I'm not sure a cat was one of them.
The day before leaving Sussex to drive back to Scotland we were told by a family member of some new born kittens that needed a home. In what was a very impulsive decision we agreed we should get one, and after seeing a tiny ginger ball of fluff that seemed to be channeling Shrek's Puss in Boots, we were committed.
Update
Groot has proven to be a bundle of cuteness, and now has his own Twitter account. Follow @GrootTheCat for a constant stream of kitten goodness.